Dr. Lily M. Kuehne - Owner - Doctor of Chiropractic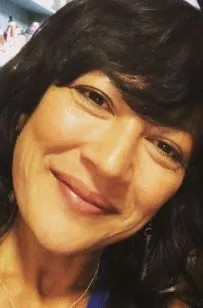 On any given weekend, you will find Dr. Lily mountain biking in the backcountry of Tahoe, hiking with Mark Kuehne, her husband, and her two dogs, or shredding the slopes at Northstar. Otherwise, you will most likely find her in service of others, trying to promote wellness in her community: from mission trips to other countries, to providing expert testimony in court, to constant education in her field and complimentary fields.
Dr. Lily has been interested in a healing profession as long as she can remember. When she was in San Diego, she had intentions to obtain a nursing degree, but her active lifestyle steered her away. As an avid triathlete in the 1980s, she wanted to learn how to perfect performance in all aspects of life and came across chiropractic. The care and results she experienced at that time showed her a way of healing others that did not need drugs or invasive procedures.
Her strong belief in natural health care has brought Dr. Lily to focus her practice on the correction of the cause of ailments, rather than treating symptoms. She emphasizes all-around wellness care: knowing that when one takes care of their structure, energy channels, nutrition and stress, their natural immune system will be at its strongest and able to protect against most dis-ease.
Dr. Lily achieved a B.S. in Biological Science and a Doctor of Chiropractic from the Los Angeles College of Chiropractic. She was certified by the California Board of Chiropractic Examiners in 1991. This training, combined with over 25 years of experience in private practice, has enabled her to care for a wide range of patients, with a variety of issues. Sports, auto and work-related injuries are part of her expertise. Her extensive post-degree studies have led to continuing education in Chiropractic Biophysics, Drop Table and many specialized techniques including: Pediatric, Geriatric, Upper Cervical, Gonstead, Diversified, Activator and Extremity adjusting techniques. This diversification of her education has brought unparalleled results to her patients.
In 2000, Dr. Lily and Mark moved to beautiful Lake Tahoe to bring their extensive healing knowledge to an active and hardworking community they wanted to be a part of. With combined experience of over 30 years working in the healing arts, they both love to provide such service to a wonderful community and the ability to continue enjoying their active lifestyles.
---
LICENSED ACUPUNCTURIST

Mark J. Kuehne L.Ac. - Owner Licensed Acupuncturist, Tai Chi Instructor
Lately you might see Mark in action on his new electric fat bike, cruising the trails of Kings Beach in style. With a profound love for the Taoist philosophy, Mark centers his life on balance in all areas. His dedication to providing healing to others is only matched by his love of playfulness. He spends many mornings out on the mountain, snowboarding or telemark skiing in the winter and downhill mountain biking in the warmer months.
Mark's desire to heal the world began in high school when he completed his studies for EMT certification early. He couldn't take the exam until he was 18, however, so as soon as he could, he passed the exam and headed to Colorado to provide emergency services in the outdoors. Combining the love of healing and the outdoors, he learned the new art of snowboarding with his brother and then brought it to Mammoth Mountain just two years later. Still helping people as an EMT, Mark opened the first snowboard shop in June Lake and was also one of the first snowboard instructors on Mammoth.
This serendipitously led him to meet his wife, Dr. Lily, on the slopes of Mammoth. Their passion for each other mirrored their passion for serving others. Moving back to San Diego, Mark quickly acquired his massage therapy license, with a specialty in sports massage, to begin his studies in bodywork. He then continued to practice while attending the Pacific College of Oriental Medicine in order to obtain his degree in Traditional Chinese Medicine. Learning from Masters such as 30th generation acupuncturist Dr. Yitian Ni and fifth generation acupuncturist Dr. Richard Tei Fu Tan, Mark completed both curriculums of Acupuncturist and Herbalist. This training helped him pass the necessary licensing exams to become a Licensed Acupuncturist and Herbalist in 1995.
Mark established his private practice in Del Mar, where he continued to refine his skills in the healing arts. In 2000, Mark and Lily moved to Lake Tahoe to combine their practices for the good of the community, while living in an area that afforded them the ability to indulge their playfulness. They joined their talents together to offer complete wellness by purchasing and establishing the Lake Tahoe Wellness Center in 2001. Mark and Lily have also been pioneers in the athletic training program at Northstar Ski Area, utilizing their personal knowledge of these snow sports by treating work related injuries for both ski patrol and the ski school.
---